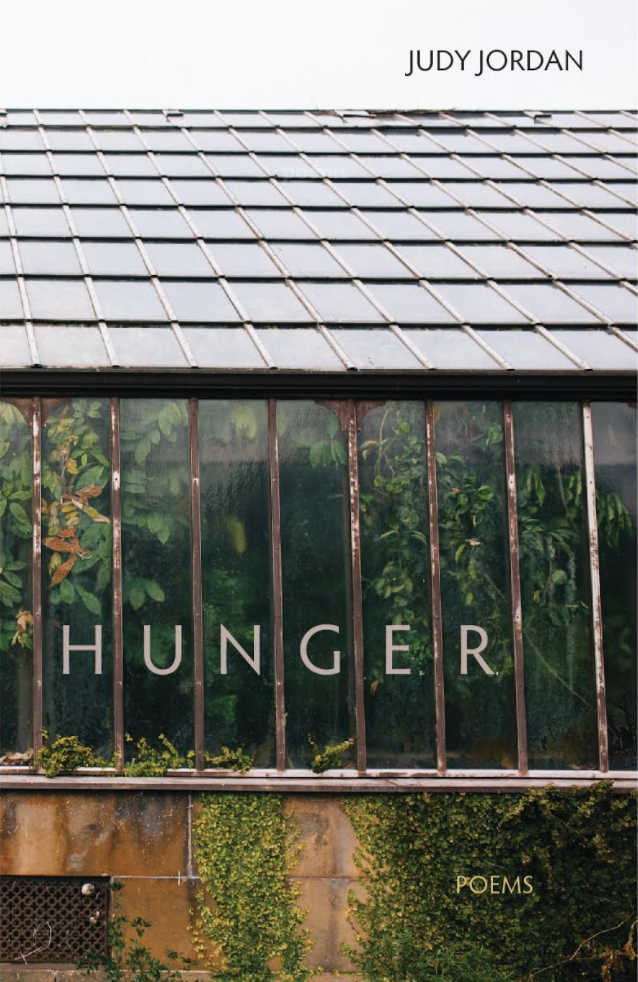 Hunger
SKU 978-1-943981-06-9
Product Details
Judy Jordan's long-awaited third book of poems will be available on January 16, 2018, nearly one year after Donald Trump was inaugurated into office. This book of poems is timely; Jordan explores the experiences of homelessness and hunger as a result of the failure of our nation's health system.
------
This is a great American poem. Jordan tells the truth of a life as split open by the world--by life on this earth with other kinds of beings, human and other, with dreams and ghosts, machinery, mythology, between the visible and invisible. The language is thick, allusive, rich, dense. She turns scalding materials into gorgeous art.
These poems make me think of Hart Crane, of Blake in his visions of heaven and hell, of Whitman at his most woven, and of Gerard Manley Hopkins by which I mean this poetry reaches me like theirs and reminds me of why it matters so much and urges me on.
—Adrienne Rich, author of Tonight No Poetry Will Serve
In this remarkable collection of gritty lyricism and muscular beauty, Judy Jordan juxtaposes the profound, hallucinatory hunger of poverty, homelessness, and near-starvation with the mindless rapacity of corporate greed. Io, the wandering speaker/alter-ego of these poems, endures freezing and hungry seasons within the minimal shelter of a greenhouse—made vulnerable by injury, and exposed to the presiding peacock-feather-eyes of the natural elements. During this time of brutal cocooning, the speaker chronicles the insects, frogs, flora, and fauna with the gorgeous, beatitudinous language of an eye amplified by suffering. Hunger is a raw, transforming, and transformative collection, rendered in stunning language and song.
—Lee Ann Roripaugh, Author of Dandarians
Judy Jordan's first book of poetry, Carolina Ghost Woods, won the 1999 Walt Whitman Award from the Academy of American Poets, the 2000 National Book Critics Circle Award, the Utah Book of the Year Award, the OAY Award from the Poetry Council of North Carolina, as well as the Thomas Wolfe Literary Award. Her second book of poetry, Sixty Cent Coffee and a Quarter to Dance, was published by LSU press. Jordan currently lives in her own environmentally friendly earthbag-and-cob house, in which she lives with her rescued dogs off-grid, surrounded by the Shawnee National Forest. She teaches creative writing at Southern Illinois University, Carbondale.
Save this product for later