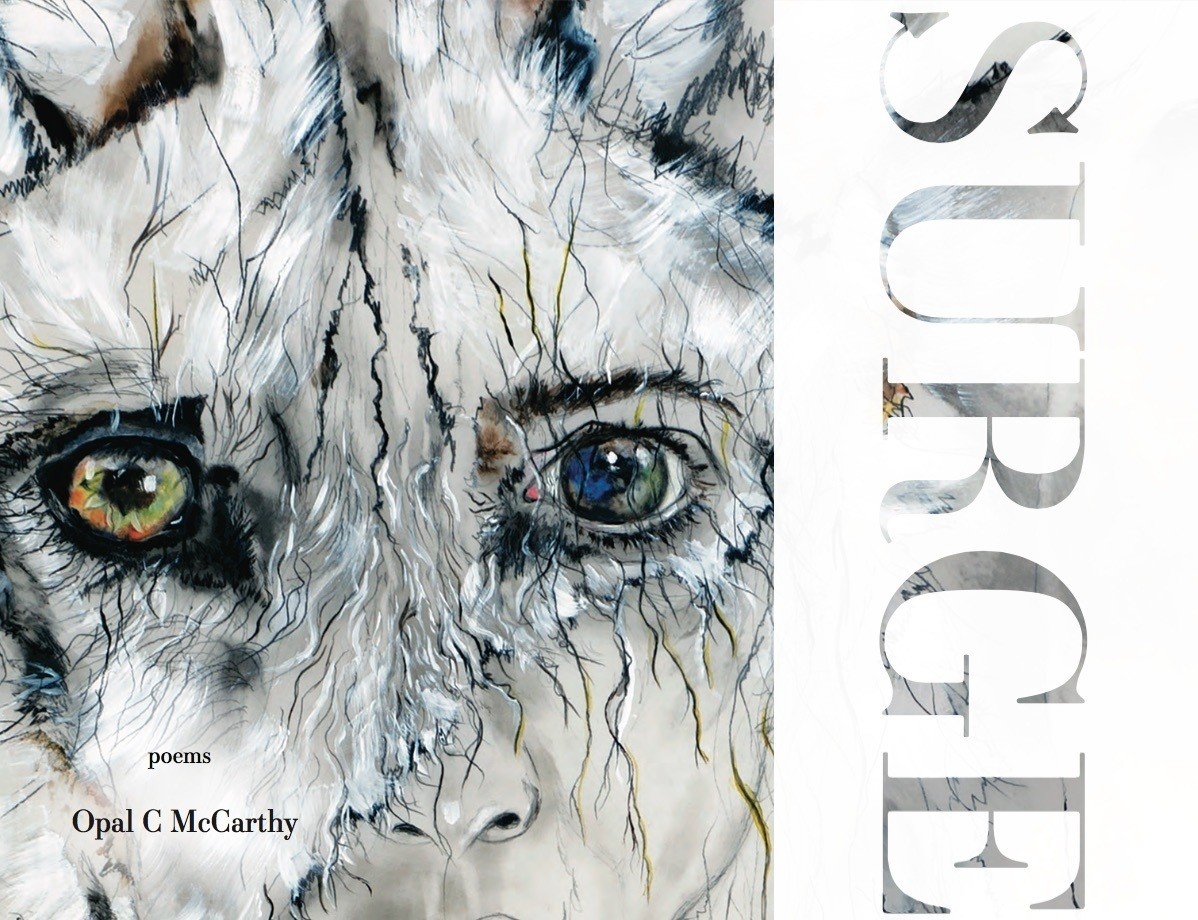 Surge
SKU 00004
Product Details
ISBN: 978-1-943981-03-8
THE BOOK: Through Opal's own initiatory feminine journey, S U R G E explores the power and vulnerability of being the creature called a "girl" in our culture and discovers ways to heal and love the girls inside of us, inside each other. Advance readers have praised S U R G E as "a tidal wave of feral feminism" and "a bold reclamation ... a wild, glorious mothering." S U R G E a reclamation of self S U R G E a revival of women's ancient songs of power S U R G E a re-wilding, a re-membering.
ADVANCE PRAISE:
The organism that is
girl
secretes through her fluids and her secret pink language, a
surge
.
SURGE
as a tidal wave of feral feminism.
SURGE
as the roar that weathers inside a girl.
SURGE
as compassionate reclamation of the perverse urges of girls. This book is a blueprint of a volcanic wild animal snuggly tucked away in "days of the week panties," bleeding out.
–Andrea Rexilius

This
Surge
is one of rage, rebellion, redemption, breaking from body to body, bleeding, licking, and ultimately, loving, in order to overcome regret, in order to begin entering into healing. The collection dizzies across the floors of forests, oceans, flatbed pickup trucks, Midwestern fields, and Catholic families. It is an affirmation of beauty, of what is live, of what is salvageable in the failed girl hidden in each of us: the raped girl, the hurt girl, the not-good girl. McCarthy's electric language transforms everything it touches; the spirit incarnates and bursts its skin. Most of all,
Surge
is a bold reclamation of the self—the one that can't contain itself, and the one that does because it must. "A failed girl is a glory" McCarthy writes--what wild, glorious mothering!
–Marcela Sulak

Save this product for later